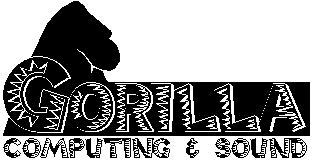 FileMaker Pro Database Design Services
---
FileMaker Pro is a very powerful and user friendly relational database system. We can provide complete custom solutions or modify/improve an existing one. Chip Dunbar is a Member of the FileMaker Solutions Alliance. References available on request.
---
Home | Web Work | Creative Digital | FileMaker Pro | Mac Consulting | Music
Questions? Email Chip here.
(707) 823-3615
Gorilla Computing & Sound
Sebastopol, CA 95473 USA